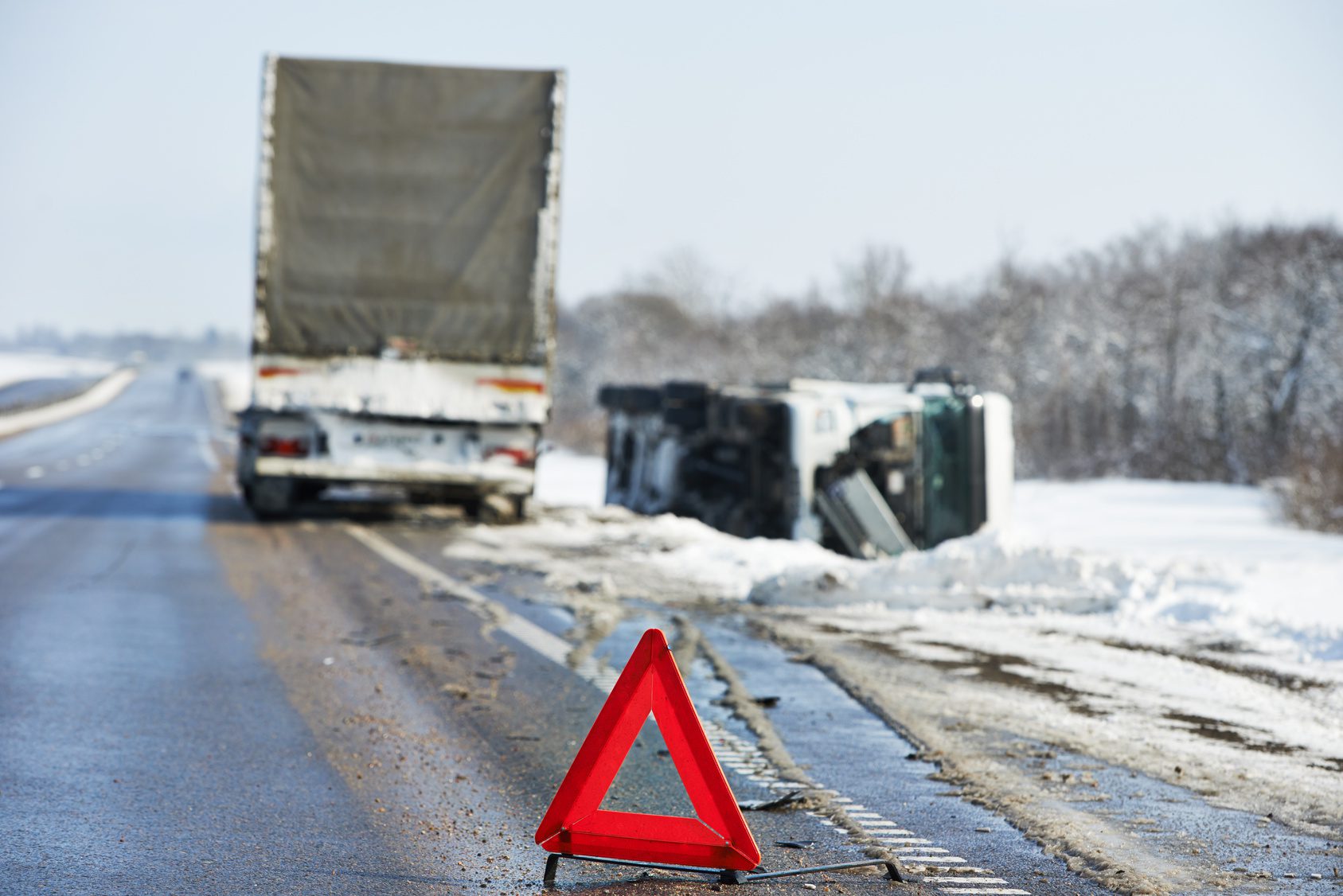 When a large truck and a passenger vehicle go head-to-head, it is the driver/passenger in the smaller car that typically suffers the worst of injuries. If you are involved in a truck accident in Dayton, contact our Dayton Truck Accident Attorneys today for a free case consultation.
Common Causes of Truck Accidents in Dayton
Truck accidents happen for a number of reasons, but all of these reasons typically involve negligence. Some of the most common causes of truck accidents are:
Loading and cargo securement errors.

Large trucks often carry thousands of pounds of cargo; if cargo is improperly loaded or secured, it may shift, leading to a catastrophic accident.

Truck driver error. In  many cases, a truck accident occurs because a truck driver makes an error, such as driving while overly fatigued (perhaps as a violation of the hours of service requirement), driving while intoxicated or impaired, taking a turn too quickly, or tailgating.
Errors of other drivers on the road.

While a truck accident can be caused by the error of a truck driver, the errors of other drivers on the road can also contribute to a crash.

Trucking company error.

A trucking company may be at fault for an accident if they pressured the truck driver to drive more hours than federally permitted, or failed to maintain trucks in a reasonably safe condition.

Manufacturer error.

Finally, a manufacturer may be to blame for a truck accident. The manufacturer at fault may be the manufacturer of whatever cargo the truck is carrying (such as hazardous materials), or the manufacturer of the truck or a trucking part that is defective, such as the brakes.
Clearly, there are many potentially liable parties in a truck accident, which is one of the reasons that it is so important to work with an attorney.
Steps to Take After a Truck Accident
After a truck accident in Dayton, it is important to take action quickly to ensure your right to file (claims must be filed within two years' time from the date of accident) and preserve the integrity of your claim. Some important steps to take include:
Get medical care;

Inform your insurance company of the accident;

Gather evidence and talk to witnesses;

Request a copy of the police report;

Keep a journal of everything related to your accident, including your injuries; and

Call a Dayton truck accident attorney.
Call Our Experienced Dayton Truck Accident Attorneys Today
If you are involved in a truck accident in Dayton or surrounding areas, do not wait to take action. At the Comunale Law Office, we know how tragic truck accidents can be, and understand the severity of the injuries that you are coping with. When you call our law offices, our talented Dayton truck accident lawyer will immediately get to work on pinpointing the exact cause of your accident and exploring theories of liability.  From there, we can help you to file a claim and negotiate for a fair settlement amount. Do not wait any longer! Call our offices today or request your free case consultation online.